Chiro: What a chiropractor does
Chiro helps with maximised Body Function
Chiro, or chiropractic care is about creating a healthy body through the central nervous system. The central nervous system controls every chemical, physical and emotional function in the body. As we go through life we face different types of stressors, from the stress of labor, first falls on a bike, sports injuries or even big emotional and mental stressors.
When the brain and the body are not able to cope with a stressor a block or interference along the nervous system may occur, we call this a spinal subluxation.
Over time subluxations can decrease our bodies ability to function, and may manifest as symptoms, such as neck pain, lower back pain, headaches, sciatica, disc herniations and low immune system. Dysfunction in the body such can be a sign that we have subluxations and we are well overdue for a chiropractic adjustment.
HELPING YOUR BODY'S ABILITY TO FUNCTION
Our chiropractors in Netherlands are specifically trained to to analyse and correct vertebral subluxations so that you can heal and adapt at your best to daily challenges.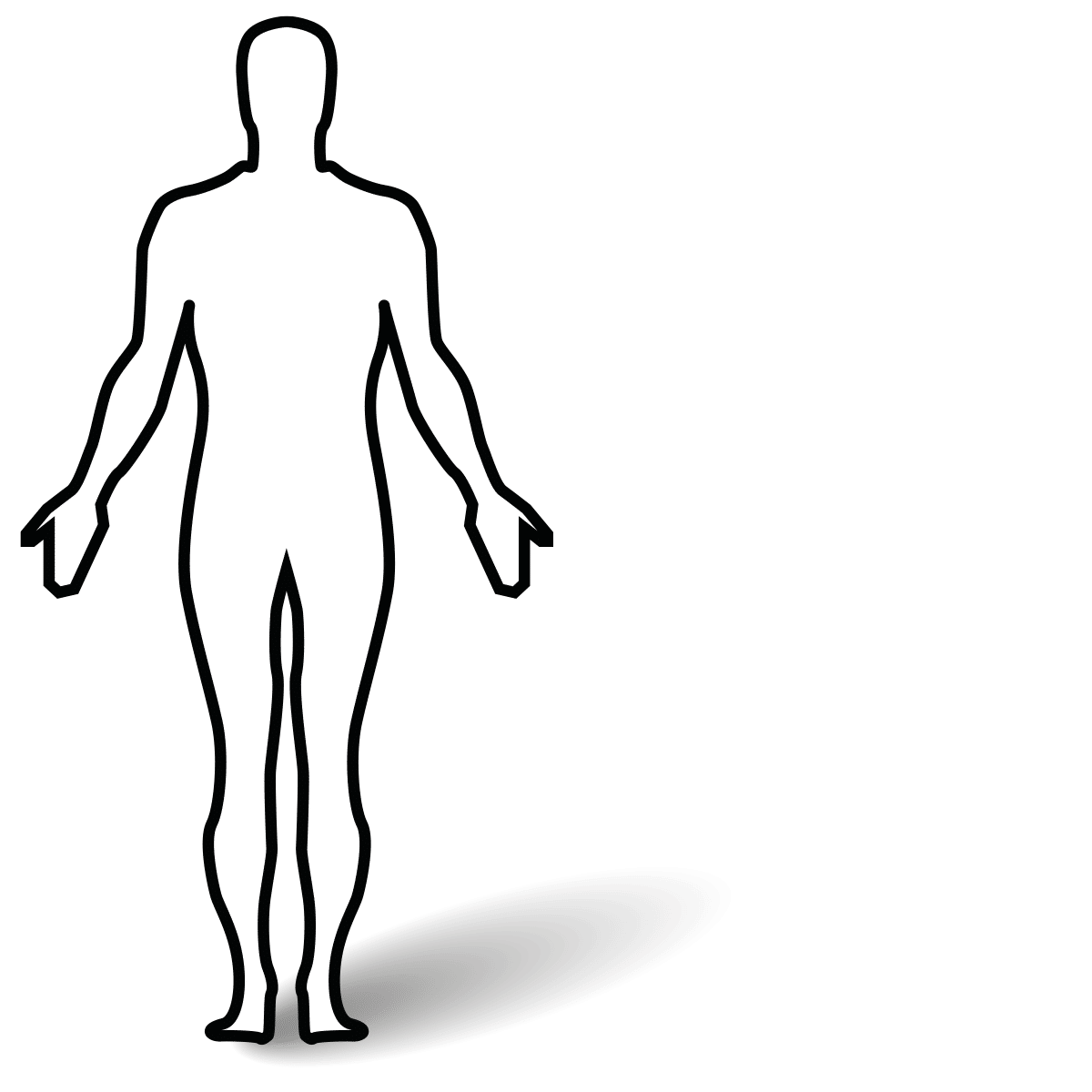 Your Initial Chiro Consult
Welcome to the start of your journey. When you first arrive to One Chiropractic Studio you will be asked to fill in our intake form, which includes some health and lifestyle questions in order to help us understand your health concerns and goals. You will then meet a One Chiropractic Studio chiropractor to further discuss your health history and we can best assist you.
During our unique chiropractic assessment, we will evaluate:
If deemed necessary your chiropractor will refer you for spinal X-rays, in order to obtain additional information.
After your initial consult we will schedule you for your One Circle Report, in which you will learn your Life Score© and your One Circle Care Plan based on your wants, needs and goals. You can read more about our approach here.
Chiro for Babies and Children
Even the most 'natural' and uncomplicated birth can be a stressor for the baby's spine. For this reason many midwifes refer babies to us. So our chiropractors can make sure they are developing correctly and getting the best start at life.
EVERY BABY DESERVES TO BE AT THEIR BEST FROM THE START
Often times, mums come to One Chiropractic Studio with babies that have colic, digestive issues, ear pain, sleeping difficulty or simply are quite unsettled. Chiropractic care is safe, gentle and specific with babies. In fact, we adopt very gentle chiropractic techniques to help kids of all ages. All our chiropractors are trained and certified in paediatrics chiropractic care. When is the best time to bring your baby? From day 1!
GENTLE TOUCH FOR A HEALTHY DEVELOPMENT
As they grow, our little ones might start facing different challenges; from theething to the first unexpected falls or their first day at school. We are here to make sure they can develop healthy bodies, reach their neurological milestones and become adaptable to every stress in life. A healthy nervous system can lead to enhanced adaptability to stress and improved immune system function as they grow.
Call our One Chiropractic Studio to find out how chiropractic can help you and your children to have a sustainable healthy life from the start.
Pre-natal chiro Care
Pre-natal care is an important step both for the mother and the baby. A woman's body undergoes innumerable changes during pregnancy and many women might experience:
Misalignments in the pelvic area and imbalances in the uterus may contribute to the occurring of subluxations and postural changes. These changes also affect the baby. The uterus attaches to the inner pelvis through ligaments and soft tissues and the mother's pelvic imbalances create torsions over the ligaments, thus changing the shape of the uterus, and giving less space for the baby to grow. Often, such process can alter the way the fetus is positioned in the mother's belly, such as transverse or breech.
Chiropractic helps to make more space for your baby to grow and develop healthy.
The role of the chiropractor is to correct subluxations, in order to facilitate the balance in the pregnant woman's pelvis and help the baby gain more room to grow and develop healthy. Every adjustment is safe and gentle; and all our One Chiropractic Studio chiropractors are trained in the Webster Technique ©, a safe and gentle chiropractic method, specifically for pregnancy.
Regular check-ups throughout pregnancy can help you and your baby reach your maximum potential.
Of course, a more flexible pelvis can help during the delivery process. Women receiving pre-natal chiropractic care reported decreased discomfort during labor while additionally having an easier and safer birth. The baby's 'head first' presentation is fundamental for a natural delivery. Furthermore, adjustments during pregnancy help the mother's nervous system to maintain proper communication throughout the body and assist the baby's development. One Chiropractic Studio chiropractors recommend regular check-ups throughout pregnancy to help your family reach your maximum potential.
Benefits associated with Chiro care
A recent retrospective study of 2,818 patients receiving Network chiropractic care in the United States and around the world, demonstrated that Network care is associated with profound and statistically significant improvement in self-reported wellness areas. Patients report changes in:
Physical wellbeing, Decreased perceived stress level, Life enjoyment, Lifestyle changes, Emotional and psychological well-being, Quality of life.
Blanks, RH; Boone, WR; Schmidt, S; Dobson, M; Network Care: A retrospective outcomes assessment. 1996 Dobson, M; Boone WR; Blanks, RH; Women and Alternative Health Care: A retrospective study of recipients of Network Care. 1996
Our commitment to you
8 Point Guarantee
Our commitment and guarantee to you.. At ONE Chiropractic our basis is a simple truth that if we satisfy and please our clients, their health transformation is more responsive and they are more likely to share their experiences with others. This helps keep our fees reasonable for our clients' benefit.
1 "No Risk Three Visit Satisfaction". Since everybody responds in their own unique way to chiropractic we are unable to standardize results – but we CAN guarantee your satisfaction with our services. If at anytime within your first three visits to our centre you are not completely happy with your decision to consult us, we will guide you to make other care arrangements while providing a full refund. Although a course of visits will be necessary for you to complete the healing and retraining of your spine and nervous system, these first three introductory sessions will be sufficient for you to be assured that consulting us was a wise and appropriate decision.
2 "First Visits". We allow for more time on your first visits. We do this for thorough assessment of individual situations and concerns. We like to get to know you.
3 "Initial Visit Guarantee". After your initial visit, if we feel that we can't help you, there will be no charge.
4 "No Obligation" We confidently guarantee your full satisfaction with our service. However, if you wish to
5 "Self-help Strategies" You will be shown self-help strategies. Among others there are the popular: ONE Circle of Life Approach
These will educate and empower you on key concepts towards a healthier body and healthier life.
6 "Personal Monitoring Guarantee". We guarantee that we will regularly monitor your progress, and keep you informed of your progress throughout. You will understand where you are in your care and what to look forward to.
7 "Emergency" Emergencies will be given priority.
8 "Affordable Services" We are committed to safe, effective and affordable healthcare for people in our communities. We offer flexible options individual, couple and family rates.
Frequently Asked Questions
Get honest answers to your top questions about being part of the ONErs family.
Are chiropractors doctors?

A Chiro, or Chiropractor is acquires the title of Doctor of Chiropractic (D.C) after four years of studies. The chiropractic curriculum initially appears similar to a medical degree, although in the last two years students gain practical experience working in the College's chiropractic centre providing chiropractic care to patients. Some of the chiropractic specific courses include radiology, nutrition and chiropractic care for special populations such as children and the elderly.

Accrediting bodies around the world regulate chiropractic education, in order to maintain and raise standards. At One Chiropractic Studio our chiropractors are qualified from accredited institutions, moreover philosophy guides our day to day strategy and culture.

I am not in pain, should I still get my spine checked?

If you are not in pain great! Our initial exam and diagnostic tools can help us determine whether you have subluxations or not. Many athletes, even if not in pain, choose to come to us in order to improve their body's performance. After all if your car needs regular services why shouldn't you?

Our unique ONE Score can help us determine in which phase of care you should start. What will your score be like? Come and find out.

I am pregnant, can I get adjusted?

All our chiropractors are trained and love pre-natal care. Our main goal is to give the best start to your baby, and what better way of doing so by helping the mother to be to get adjusted.

We have special pillows that will help you lay down, and in some cases we can also check your spine seated! Most of the times mother to be love to lay down face down, after all it is a full time job!

Our approach adapts to your need, the Webster Technique can be just what you need.

Do I need a referral from my medical doctor?

Chiropractic is different than medicine and is natural. We don't prescribe medications and we work with the body's ability to self-regulate and heal. Only chiropractors are specifically trained to identify and correct vertebral subluxations, we are experts at what we do.

Fortunately we constantly work in our communities alongside with other healthcare practitioners, in fact if we deem it necessary we will make sure we refer you to another specialist. Many healthcare practitioners and doctors see great value in preventative chiropractic care.

What do adjustments feel like?

The best way to know is to experience it. Our practice members often report instant relieve from tension and being more comfortable in their own body. Nevertheless the best benefits come with time; often times after a few adjustments we might start experiencing increased , energy, increased immune function, clarity of mind, uplifted mood and more. Everybody is different and we all have different health journeys. How would it be like for you? The best way to know is to find out yourself.

Can I adjust myself?

Often times we believe that with time things just 'come right'. If there are subluxations along the spine, we are likely to feel more 'tension' in out body, a sign that we might have subluxations is when we feel like an area needs to 'crack' or we want to make it 'pop'. No, 'cracking' our own spine is not an adjustment. Adjustments are specific in a locked up joint and take years to master, a cracking sound can relieve our tension for a while but does not address the cause. Even chiropractors need to get checked by colleagues in order to benefit from care.

What is a Subluxation?

A spinal subluxation has two primary components:
Structural: spinal joints can 'block' on top of each other causing a dysfunction in the are, which can be felt due to the fact that are not 'moving right'

Neurological: ultimately without proper movement of the joint your brain becomes unable to perceive the joints correct position. Therefore interference can occur localised to the area of subluxation by irritating nearby nerves or directly in the brain.

Chiropractic adjustments create specific motion in the dysfunctional joint, thus reducing the your nervous system interference.

Is chiropractic safe?

Chiropractors undergo 5 years of specific and general health training. Part of our education is focused on general anatomy, neurology, philosophy, moving towards more specific spinal clinical presentations, spinal imaging and hands-on time in a clinical setting. Research studies have demonstrated that chiropractic care is safe for adults and the paediatric population. Our ONE approach, is also developed to find the technique that is most suitable for you, from a structural adjustment to a light touch approach. At ONE chiropractic studio we are committed to review and add value to the family by hiring the best principled chiropractors, from the best Colleges around the world. Moreover, we believe the industry and available science keeps evolving, as such we enjoy getting together and keeping up to date with the latest available techniques.

Do you take insurance?

Different insurers cover different insurance plans. Most insurances cover chiropractic care in their plans. we provide a receipt which has a the necessary information that your insurer need to provide you with a reimbursement of services. We can only issue details of services given.

Do you need a spinal check-up?

Most people are totally unaware that they are having spinal subluxations. This is because many spinal nerves do not communicate pain messages since they are not composed of sensitive fibers. Often people come to us when a symptom present, such as neck pain, lower back pain, headaches or more; this could be a sign that the body has been dysfunction for a period of time. Because subluxations occur gradually over time, the best way to know is to schedule a preliminary spinal check, where we can determine whether or not we can help you.